5 Easy Ways Declutter Home Without Turning Minimalist
Who doesn't like living in a space free of clutter and disposable things? Sometimes we have a tendency to keep so many things, and then before we know it, we end up with cluttered rooms and wall shelves filled with unnecessary knick-knacks.
The immediate solution we see is to declutter these rooms to restore a more organized space. Do too much and you end up with a room that's very minimalist. Some are into that, and some aren't. As much as some people admire it, the minimalist life is not for everybody.
 So, here are 5 easy ways to store your treasured knick-knacks, tidy up your space, and create a minimalist look in your home or apartment.
Use the hallways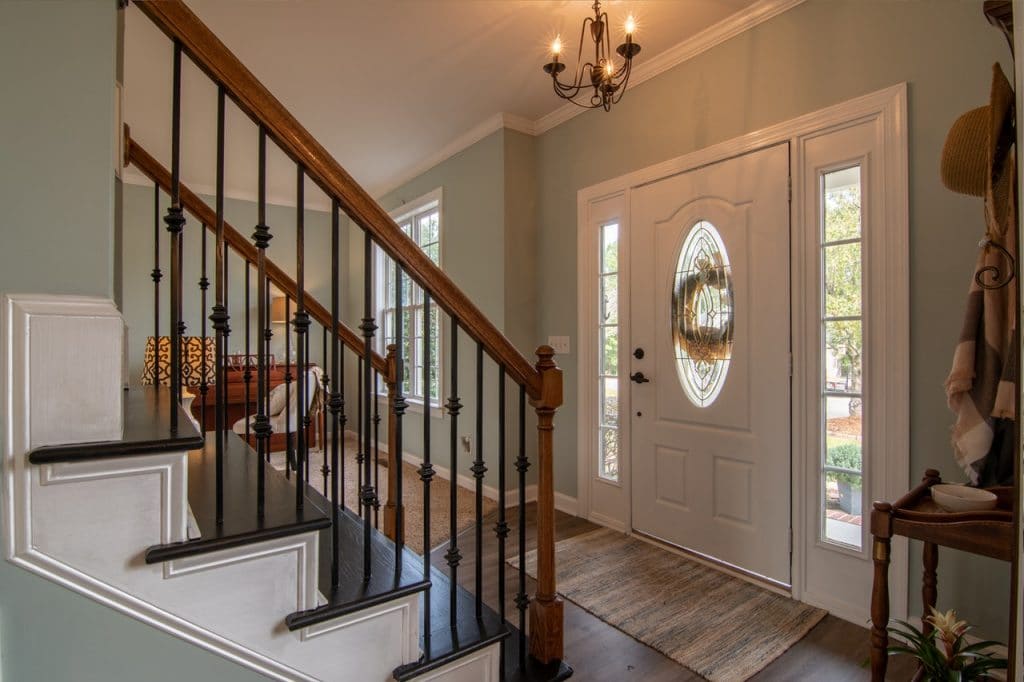 Hallways that begin or end at a door leading outside attracts clutter like magnets. They do so unless you provide suitable storage. What you can do is make the most out of a narrow hallway by constructing alcoves with plenty of hanging spaces, shoe storage, umbrella nooks, and other things you can think of.
Throw in personal touches (like throw pillows on top of the main storage space) if your space allows it.
Maximize the use of walls
The general rule of thumb to adopt in every home is to "declutter first, storage second." It's the mantra that comes in handy for small rooms. If you can't find the right space for several items, perhaps you need to be more brutal in your choices of what to keep and what to dispose of.
 For small rooms, you can create vertical storage. Open wall shelves mounted to the wall and matching the interior design provides the space necessary to display your favoured items -- like ornaments and sentimental family photos.
 Declutter the walls
Your walls can gather up as much clutter as the next surface available. What do we mean? We're talking about decorative pieces of wall art that aren't contributing much to interior design aesthetics.
 If that's the case, you can do away with some of the outdated ones and store them somewhere safe for use in the years to come. Try replacing such a large assortment of wall decor with cleaner sleeker ones.
Hang one wall art above the main furniture in the room. Or if you want a gallery wall, do symmetrical arrangements or grids.
Include secret storage
Hidden storage is one of the best pieces of furniture you could invest in. If chosen carefully, they can add more lovely appeal to your interior design while also serving another purpose: extra storage.
The most common type of secret storage everyone loves to try are ottomans. Depending on their design, you can have them as extra seating in any room or as a coffee table. They're flexible pieces of furniture.
Take care of kitchen clutter
A kitchen is a place that easily gets cluttered. The flurry of emotions that go on in it every day is taxing. If left unchecked, you end up with messily arranged dishes, and outdated food still stored in the recesses of the cabinets.
See Also: How To Keep Your Small Kitchen Organised
Experts suggest investing in transparent square-shaped storage jars. This lets you store dried goods that keep your food tidy and easy to clean. You can also easily see which ones are running out. Just make sure you measure your shelves and drawers before buying square jars in bulk.
Decluttering Your Home is the Key
Cleaning up space can be energizing and relaxing for a lot of people. And Alice Boyes Ph.D. actually has noted benefits that can be had for having a place free of clutter.
Decluttering can:
Make you feel competent: Decluttering creates a sense of confidence and self-efficiency.
Be energizing: Making a series of quick decisions can be synonymous to solving a series of problems as you put yourself in getting things done mode.
Reduce your anxiety: Creating order relieves anxiety, which can be traced back to how we've evolved into our preference for symmetry and order.
Help you find something you lost: When you organize space and unearth things, you'll find trinkets and knick-knacks you've forgotten you actually have. Some may be important. Some might not be. But that's what makes decluttering so beneficial and productive.
Filling up your home with personal touches is always a great idea. It's what makes it your home, after all. And if you're afraid that you might get carried away decluttering your house until it's devoid of personality, you don't have to feel that way. Because as we mentioned, there are easy ways to declutter your home without stripping it of personality.
Author Bio
Katherine Belle is a contributor at Enjoy Canvas. She goes to great lengths to seek out new interior designs every time. She likes reading, designing, and of course, writing about interior design.